Singapore-based container carrier Ocean Network Express (ONE) has announced a new service connecting the West Coast of South America to the East Coast of North America.
The new FLX service is scheduled to commence in September and will be operated by four ONE container vessels with the following port rotation:
Callao (Peru) – Paita (Peru) – Guayaquil (Ecuador) – Cartagena (Colombia) – South Florida (US) – Puerto Cortés (Honduras) – Cartagena – Callao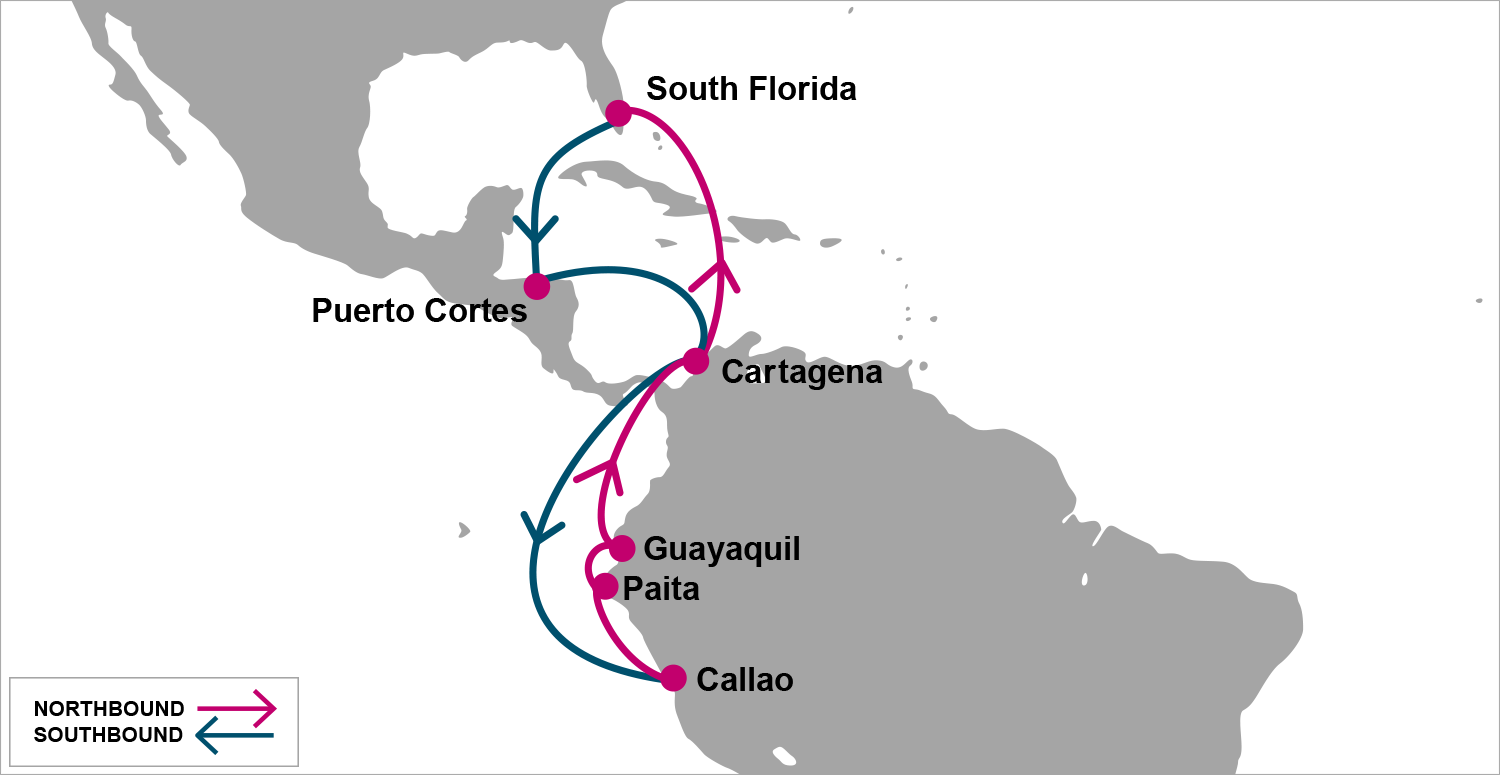 Yu Kurimoto, managing director of ONE, commented, "We aim to share South America's distinctive flavors with people across the globe. With our FLX and LUX services, we are excited to open new doors for businesses and individuals, enabling them to enjoy the authentic tastes of this vibrant region."
ONE noted that the FLX service aims to offer fresh options to its customers, including those previously engaged in Asia-bound shipments, while expanding shipping possibilities and streamlining supply chain processes.
FLX will launch in September in preparation for the harvest and shipping season.
The direct routes include Callao-South Florida in 11 days, Paita-South Florida in 9 days, and Guayaquil-South Florida in 8 days, while there will be options for the transportation of refrigerated cargo.